In collaboration with Epiroc, Flowtropolis has shown how XR technology can be used to solve challenges in heavy industry, creating training solutions that are not only safer, but also significantly more scalable and cost-effective.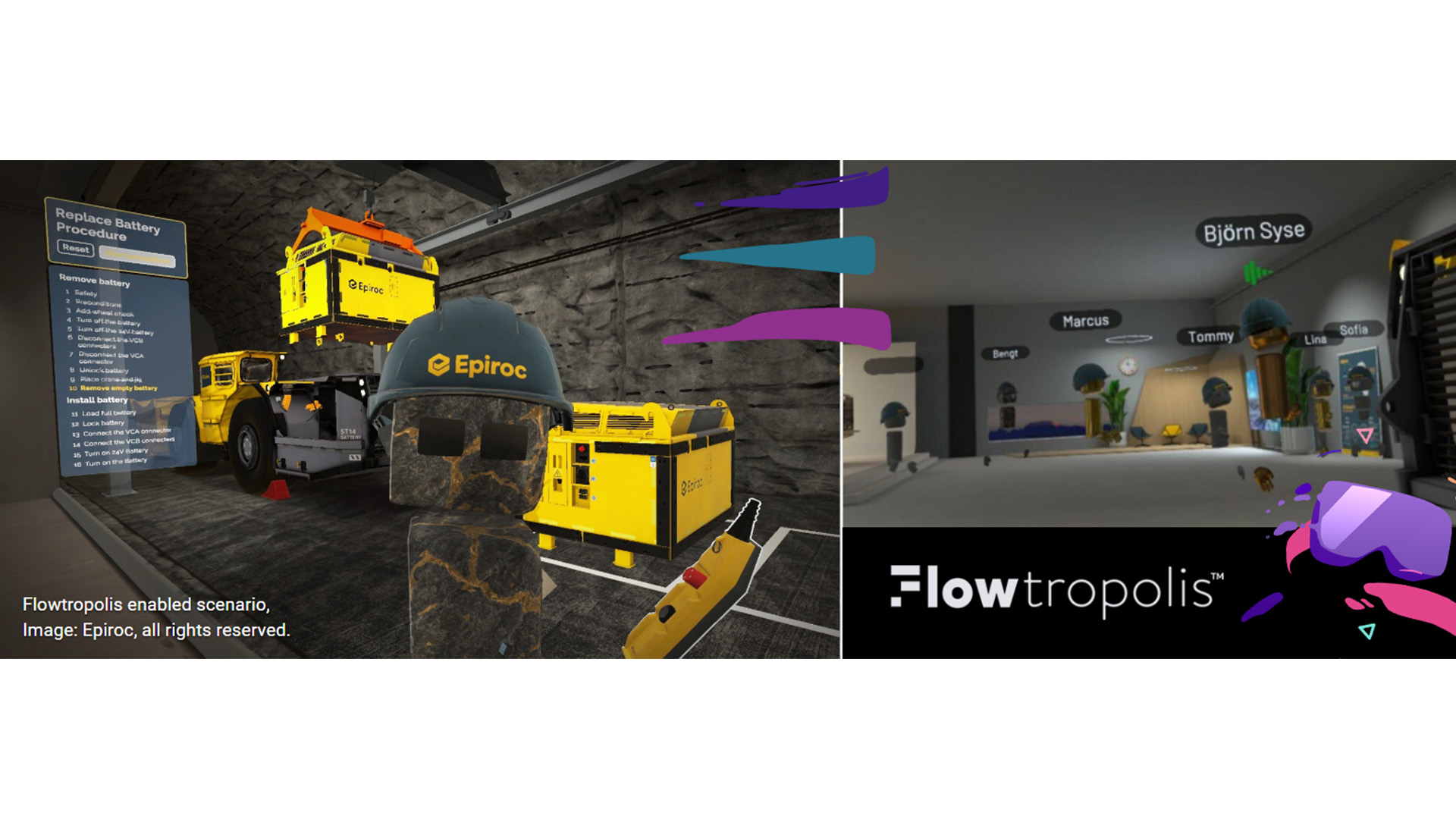 Epiroc, one of Sweden's largest companies, is a provider of innovative solutions for the mining and construction industries. They offer a wide range of advanced machinery and services aimed at improving efficiency and safety in these industries.
The challenge was that Epiroc needed training solutions for its heavy machinery that were safe, realistic and cost-effective. Traditional training was not only risky but also expensive and time-consuming. This eliminated the dangers of training on real machines while not having to take expensive machines out of production. The solution also reduced the need for costly travel and promoted scalability, allowing more people to be trained efficiently, thereby increasing the quality of their work performance.
Results:
Increased safety: Using XR dramatically reduces the risk of accidents and incidents. Employees can practice complex tasks and procedures in a safe way.
Scalability: The solution allows Epiroc to reach more employees, regardless of geographical location, while ensuring high quality in every training session.
Cost efficiency: The solution eliminates the need to take real machines out of production and also eliminates travel and logistics costs.
Improved productivity: The efficiency of the training increases, resulting in increased productivity and better work performance.