Elmia Subcontractor is the leading exhibition in Northern Europe for suppliers to the manufacturing industry.

Elmia Subcontractor is the heart of the industry, which gives the industry oxygen, energy and power forward. This is where industry experts gather. This is where it gets done. On site and with joy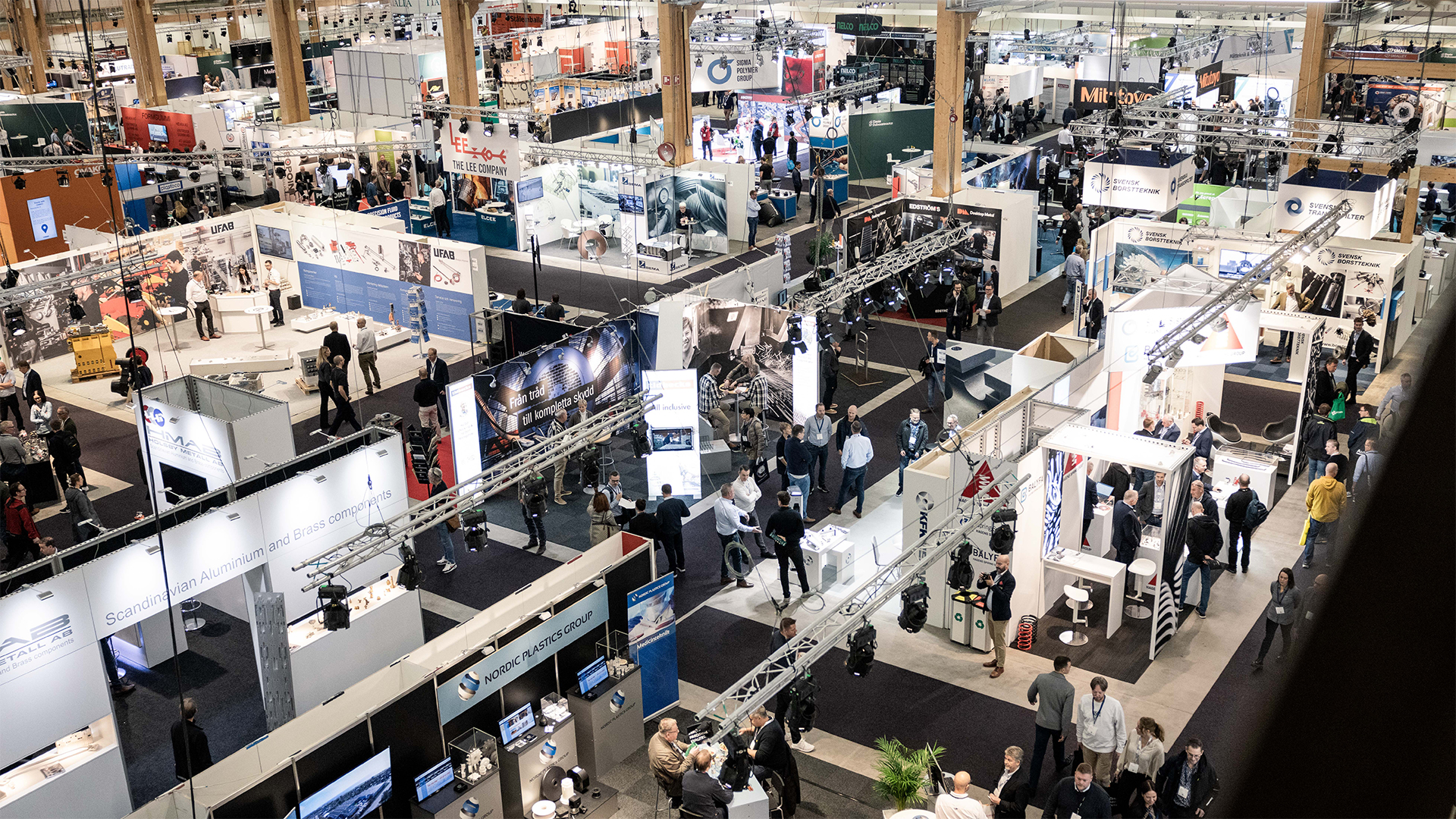 Located in Jönköping, in the center of the most populated area, the exhibition is a good opportunity to get an overview of the Swedish industry. Being the leading of its kind it attracts "everyone" connected to the Swedish subcontracting industry. The exhibitors are keen to display their product news and innovation making it an excellent way of discovering trends and get inspiration for new solutions.
Exhibiting – a smart investment
Exhibiting at a trade fair is a cost-efficient marketing channel. Within a short time you will meet many potential customers. Visitors to a trade fair are active and open for information and new contacts.
Just imagine what opportunities can open up for you!
Who exhibits?
Elmia Subcontractor is northern Europe's leading trade fair for subcontractors to the manufacturing industry and their customers – and is a true specialist fair for product development and purchasing.
Only subcontractors to the manufacturing industry may exhibit at Elmia Subcontractor. This focus is a major reason for the fair's success and an important factor for further development. The fair's Product Register, which is updated and developed annually, determines who may exhibit.
Many companies have a number of business segments. It is therefore extremely important that all exhibiting companies at Elmia Subcontractor only exhibit and market products and services which are included in the categories specified below. As an exhibitor you need to know that the Product Register must reflect the products and services you are selling. If you are organising a joint stand, you must point this fact out to the companies that are in your stand.
For example, some exhibitors sell materials and services as well as machinery and equipment to produce them. In such cases, the stands must focus on marketing the materials and services and not on marketing the machinery and equipment.
The main categories in the Product Register are:
Manufacturing methods (toll manufacturing/contract manufacturing)
Products and components (components/articles/machine parts which form part of customers' products)
Materials, raw materials and semi-finished products (direct materials)
Design and development (of products)
Tools and fixtures (only customer-specific tools)
We work on an on-going basis to ensure that the exhibitors at Elmia Subcontractor match the fair's Product Register. This sometimes means that we must take action to retain the fair's quality. We hope that by defining the fair more clearly, we will make it easier for you to decide if Elmia Subcontractor is the right fair for you.
If you have any questions please do not hesitate to contact us.
Who visits?
Purchasing Manager
Technical designers
Product developers
Engineering consultant
Business leaders
Industry designers
Leading industry figures
Ministers and politicians
Quality managers
and many more
...from sectors including: automotive, telecom, electronics, packaging, plastic and rubber, pharmaceuticals, aviation, furniture, and interior design, textiles and wood.