Unique products, new materials and designs. Lectures by top names in design and development. The latest technology. Experts on hand to give advice. That and more is what visitors find in the inspiration and knowledge forum Subcontractor InnoDex.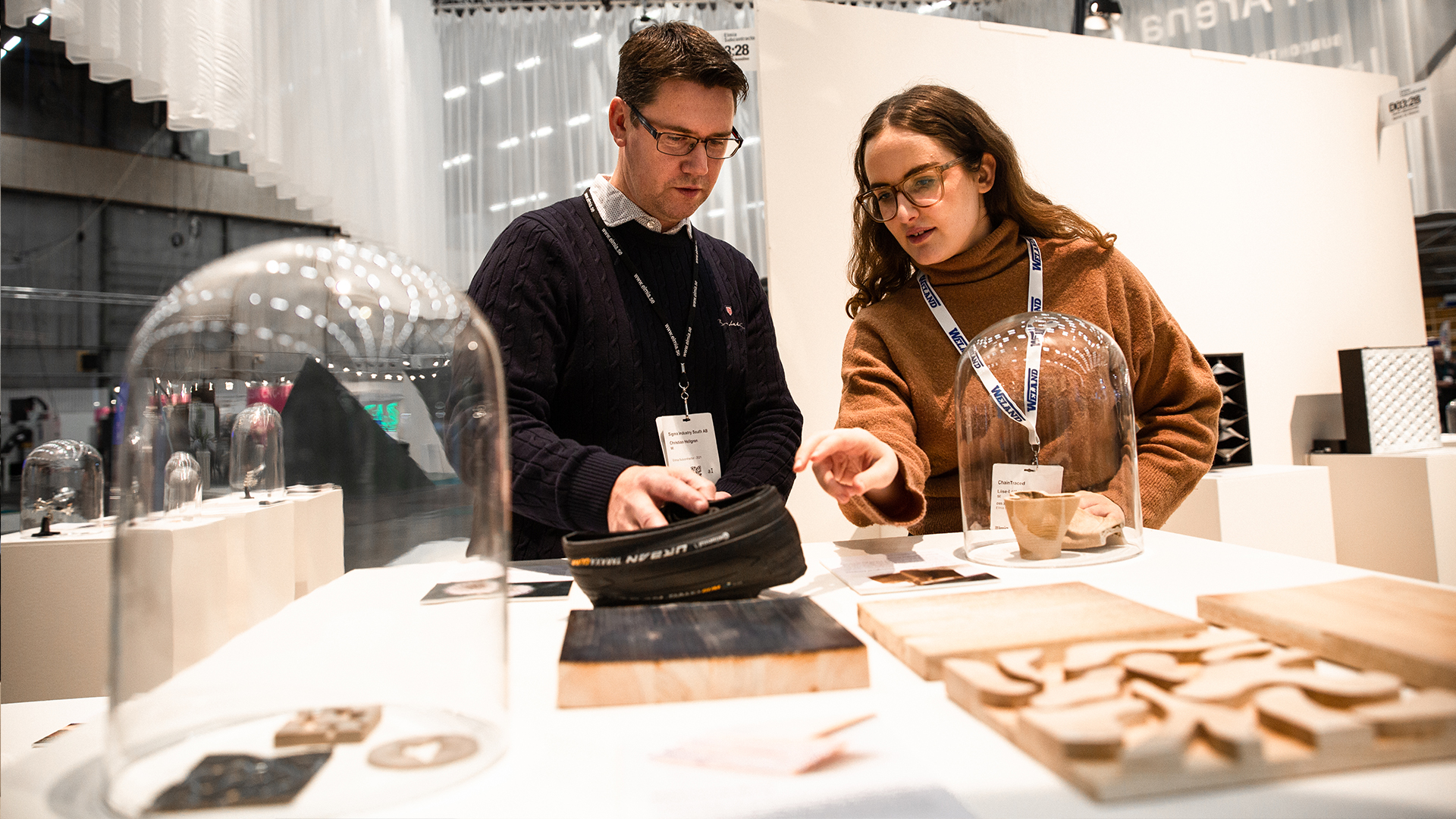 Subcontractor InnoDex is the arena for the industry's product developers, design engineers and designers featuring exhibitions and lectures about new materials, innovative products and technologies, and creative processes.
Elmia Subcontractor's motto of "Business Unusual" becomes very clear at Subcontractor InnoDex. A sneek peak into the materials to come proof of that.
Theme for 2021:
Digital and Smart Materials - Wooden Credit Card, Micro Motor with wooden gears
3D Printing Materials - Biobased Sand Printing, Lithography-based Micro Metal Printing
Ressource Efficiency & Lightweigt Solutions - Flat carbon loudspeaker for mobility solutions, Revolve Air Wheelchair
Circular Materials - 3D printed lamp from orange peels, Cactus Leather