Lesjöfors uses 2c8 to visualise its processes in the management system and at the same time uses M-Files as the central information and document management system. The challenge was to integrate these systems so that the user (the employee) gets as seamless an experience as possible.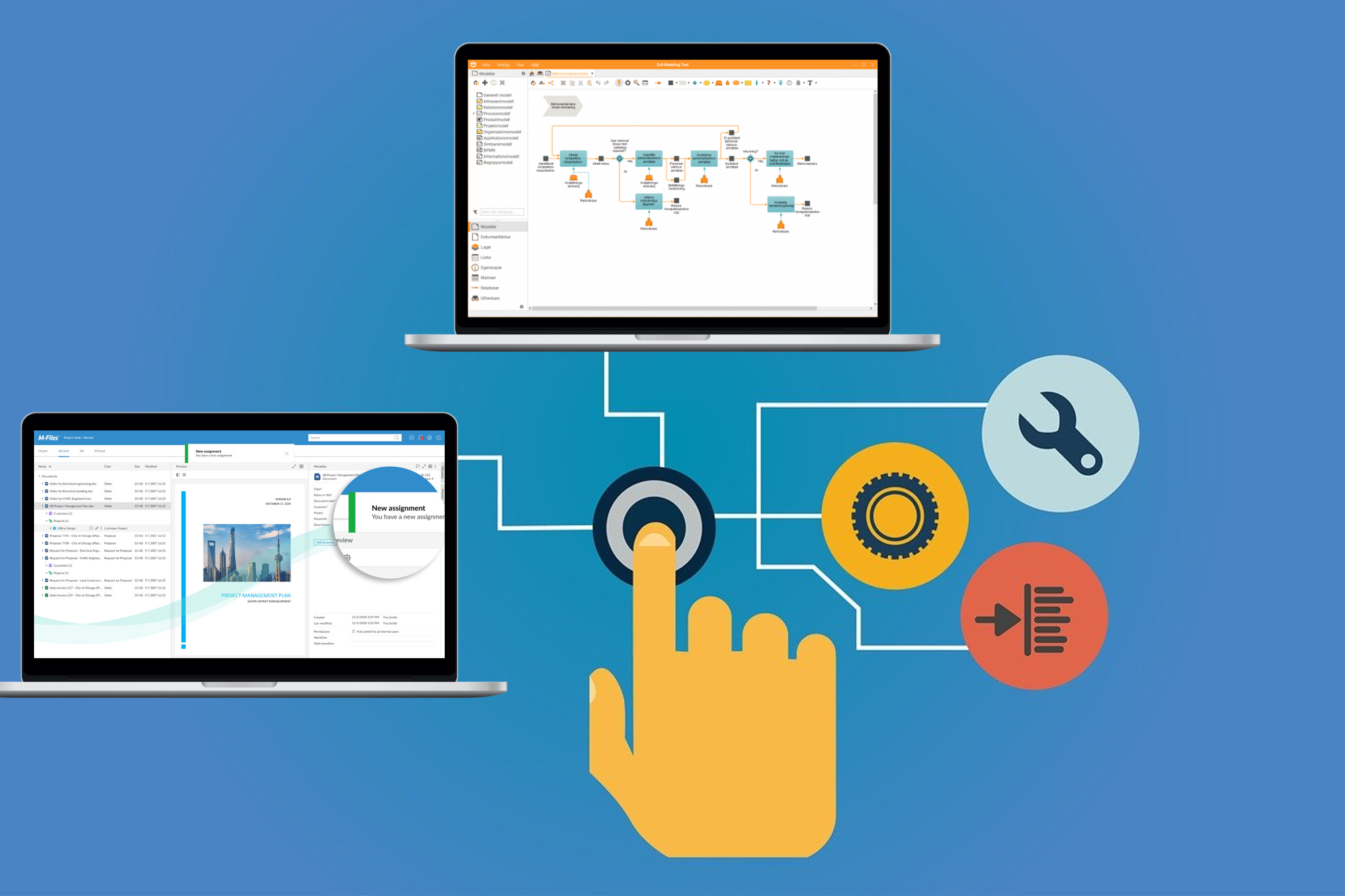 As a manufacturing company and a subcontractor of springs in the global market, we were faced with the challenge of effectively integrating process visualisation with centralised information management in a constantly changing industry.
To meet global standards and customer requirements, we had successfully implemented the 2c8 Modelling Tool to visualise our business processes. At the same time, we were using M-Files to manage the vast amount of information and documentation, yet we noticed a gap in how these two tools could interact, potentially jeopardising our reputation as a trusted subcontractor.
By integrating the systems with a plug-in (developed by Columbus), we were able to address and overcome this obstacle. This has resulted in streamlining our workflows and ensuring higher quality in our process and document management. Instead of having separate systems working as individual silos, we can now leverage the power of the 2c8 Modelling Tool and M-Files. We are also the first to be able to do this thanks to a good collaboration with Columbus and 2c8.
Suppliers: Columbus