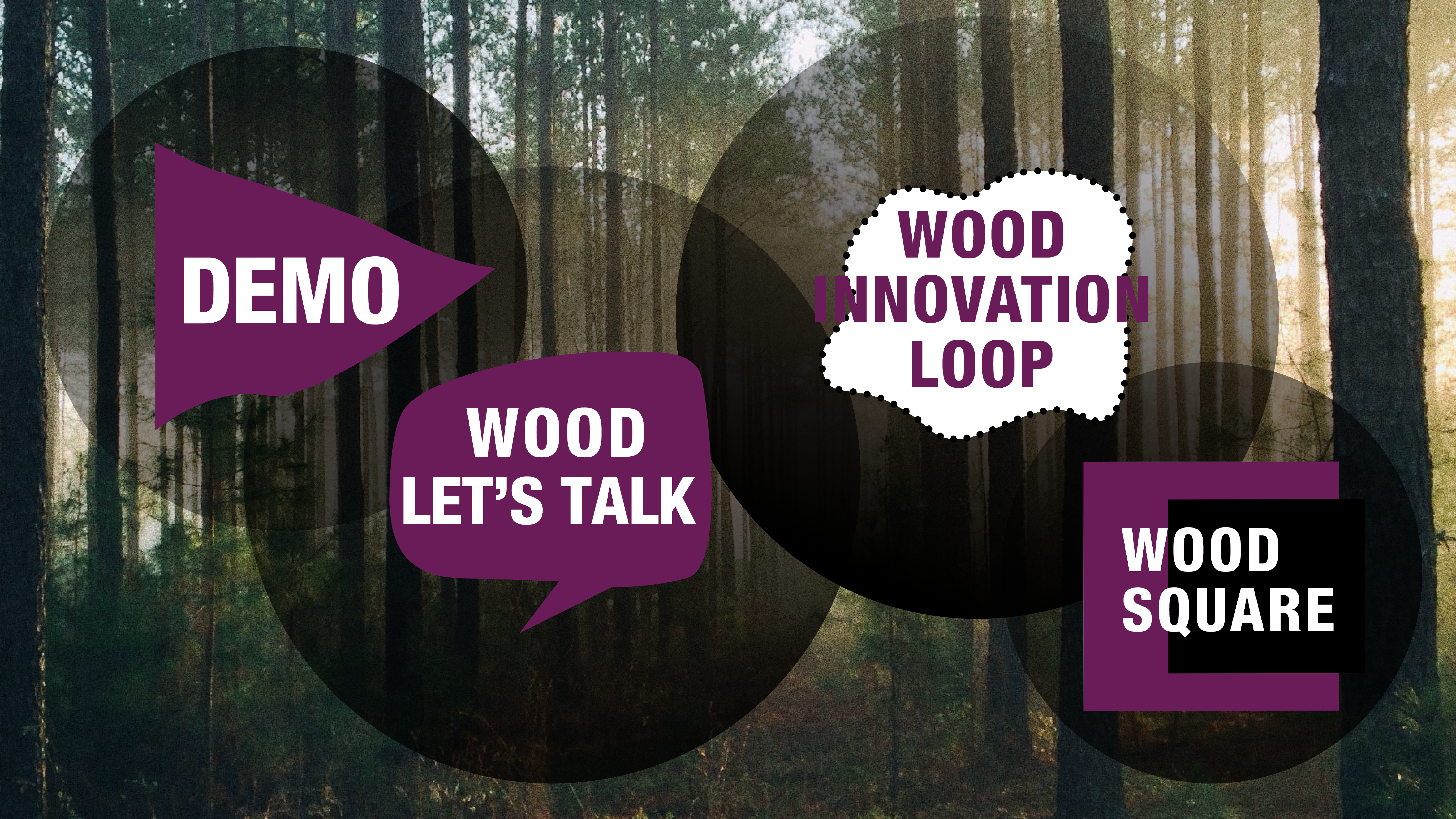 At Elmia Wood, you have the opportunity to see and feel forest machines in their right environment. In addition to the fantastic opportunity to see forest machines, there will be other things to see at the fair. An appreciated feature over the years is the Drone Zone, which will be at the fair again this year. Snifferdogs is an exhibitor at the fair which, as in previous years, will have a show where trained dogs search for bark borers in trees.
Awarding of prizes and awards will also be part of the schedule at the fair, where The Golden Logger, Innovation Award and Guldyxan are on the program.
Competitions that will be held at the fair are Champs of Logging and Timbersports.
This year's news Wood Square, Wood Innovation Loop and Wood Let´s talk are also important elements at the fair where you get the chance to learn more about forestry.
Here is something for everyone who wants to take part in the very latest in the forest industry and learn more about innovative forestry.

Drone Zone has become an appreciated section of Elmia's forest fairs over the years. Of course we will present drones and the latest drone technology.

The visitors at Elmia forestry fairs are interested in Wood Working. Sawmills and chainsaws will be presented.

Here you can see and test forestry machines and innovative technologies in their natural environment.

The Elmia Wood Innovation Award is an award that highlights new and innovative technology in forestry. The products that receive the award are considered so interesting that they contribute to the development of forestry in the world.