A Nordic railway trade fair and a meeting-place with scope for development, innovation and sharing experiences. This is one of the many reasons why TerraWing AB is choosing to exhibit at Elmia Nordic Rail for the second time.
TerraWing AB first exhibited at the fair in 2019, and as soon as the fair finished the company knew for certain that it would return this year.
"It's the type of trade fair where we can present our business and make new contacts. Elmia Nordic Rail also plays an important role for our company, as it gives us an opportunity to develop and discover interesting innovations in the industry. Quite simply, it's a great meeting-place that focuses specifically on the railway, which is clearly linked to our business," says Magnus Odart, Managing Director of TerraWing AB in Nyköping.


Jönköping is a hub for trade fairs
Elmia is well known for being a leading Nordic trade fair organiser that creates opportunities for new business relationships.
"Elmia Nordic Rail is good on many different levels, not just because it's a rewarding meeting-place. It's also a way for us to keep up to date on the market situation. Jönköping is also an excellent place to hold trade fairs, because the city is a hub with an excellent geographical location. Elmia Nordic Rail opens many new doors for us," says Odart.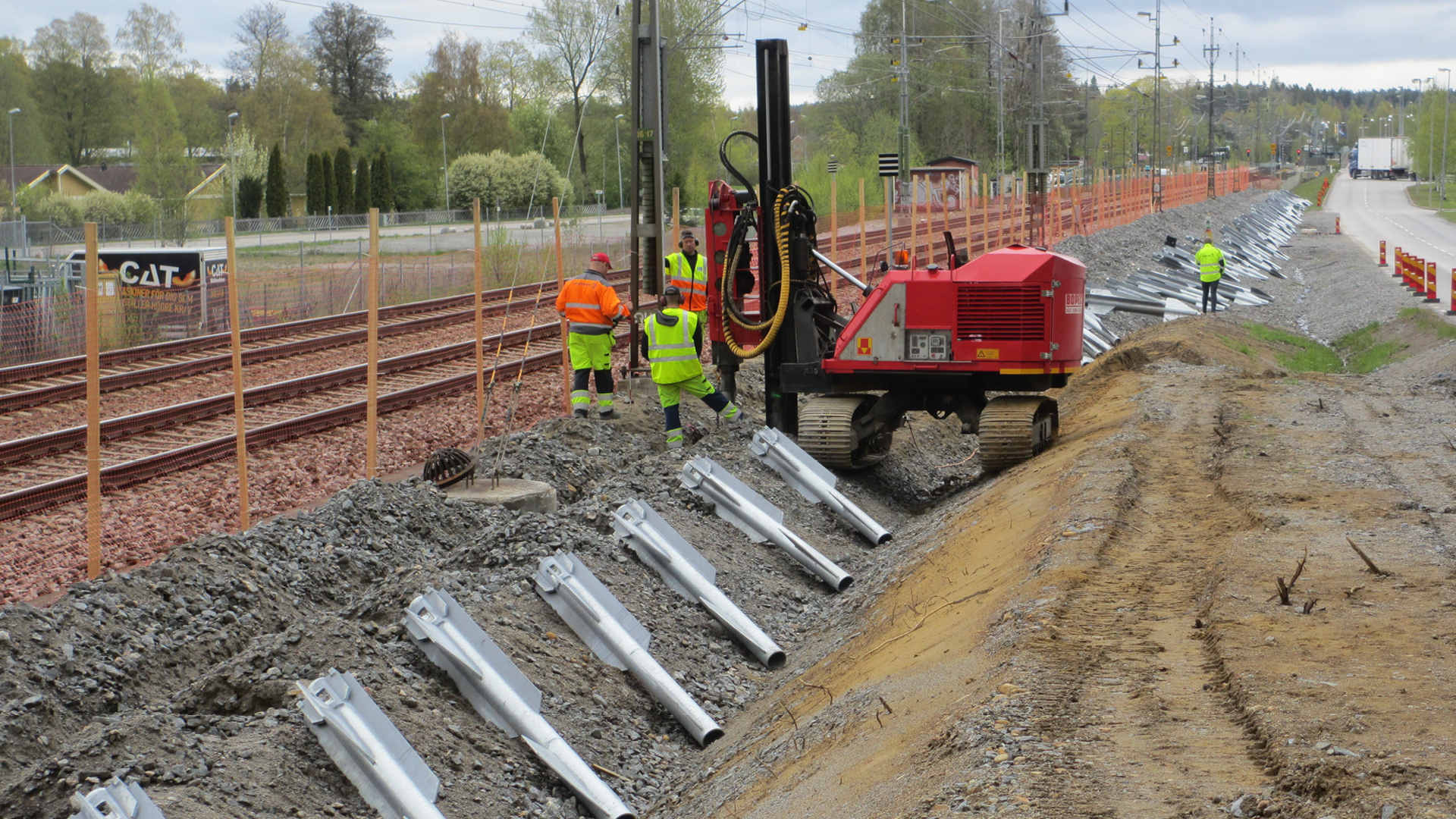 Market-leader TerraWing AB manufactures and develops different types of foundations for installing noise screens alongside roads and railways. "We always strive to establish long-term customer relationships and develop our business," says Odart.

TerraWing AB was founded in 2003, and since then its products have revolutionised the market.
"This year is also our 20th anniversary, and obviously we want to celebrate with our customers. Exhibiting at Elmia Nordic Rail this year will provide the ideal opportunity for us to highlight our 20th anniversary," he says.
The fair provides a broad perspective
Elmia Nordic Rail. The name alone suggests that the fair is not just about railway-related companies in Sweden, but across the Nordic region. Over the years the fair has developed into a natural meeting-place and knowledge hub for anyone who works in the railway industry.
"What makes Elmia Nordic Rail unique is that because it's a Nordic fair, it reaches a broader audience. We not only get to see what's happening in Sweden, we also get a different perspective on the wider world and, as a result, we can keep up with and be part of developments," says Odart.