The company has had its sights set on exhibiting at Elmia Nordic Rail for several years, and this October it's finally time. With a well-equipped excavator at the stand and an exciting innovation to present to the Swedish market, the countdown has begun.
Exhibiting at public events is a good way for companies to make new contacts and promote their business.
"In our view, Elmia Nordic Rail is a professional, specialised fair in the railway industry. It also feels particularly exciting to take part because this is the first time for us, and we've wanted to do so for many years," says sales executive Johan Schedin.


Focusing on the railway segment
Over the years, the company has seen demand for its railway products increase, and it has therefore chosen to sell more products in the railway segment. Elmia Nordic Rail is an opportunity for OilQuick to highlight its new focus.
"Our involvement with Elmia Nordic Rail is a significant investment for us, partly because the timing is right but also because there is widespread investment in infrastructure within the railway industry. If you decide to invest in something, you may as well do it properly, and this is what we've chosen to do at this year's fair," says Schedin.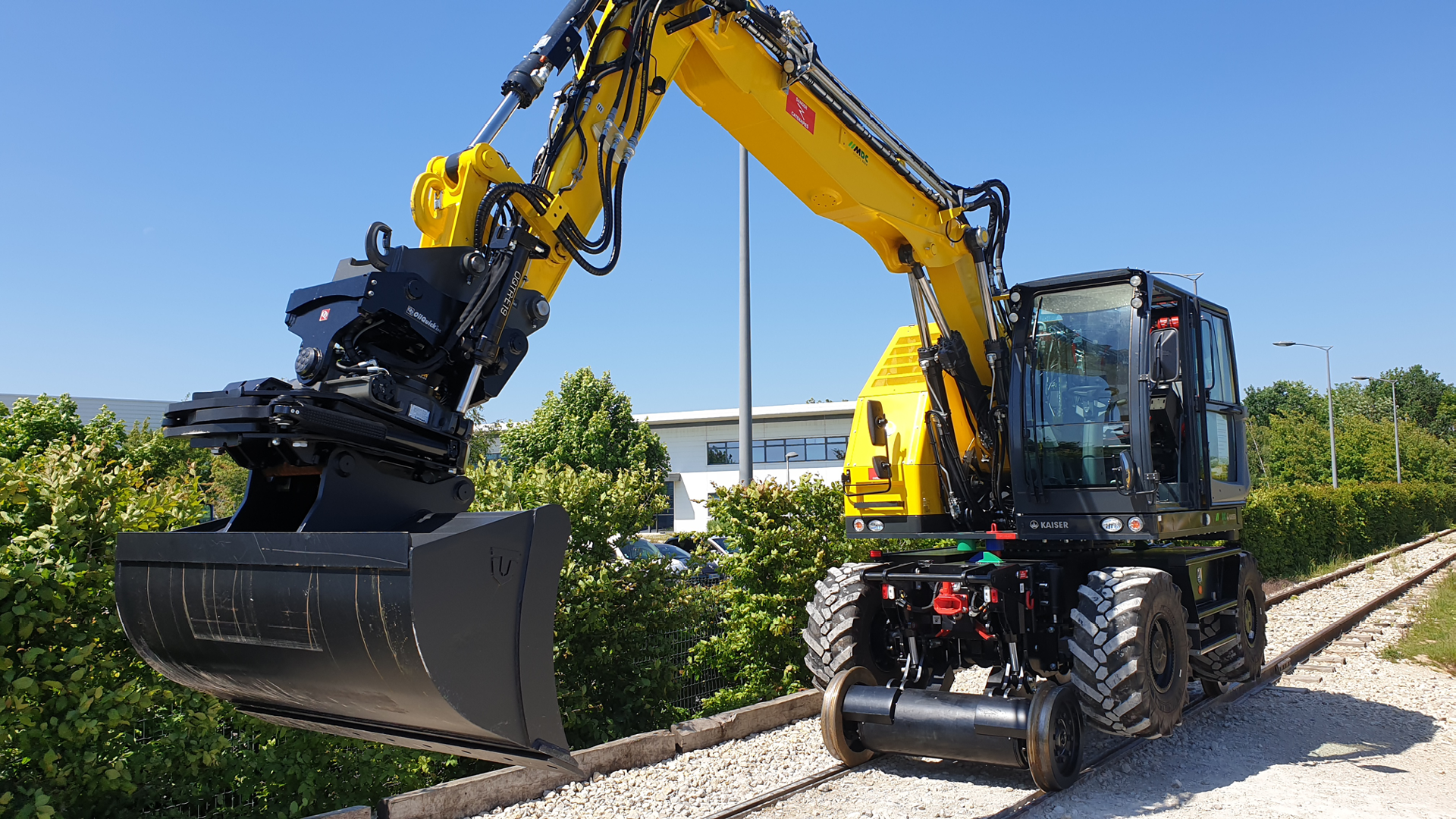 OilQuick AB is a family company that develops, manufactures and sells fully automated quick coupler systems for plant and construction machinery.
"We have recently produced an optimised 'rail coupler' that can be used on all railway machines, and this is one of the many reasons why we've chosen to focus on Elmia Nordic Rail this year," Schedin says.


New launch on the Swedish market
The company sells fully automated quick coupler systems for plant and construction machinery across Europe, and now it is also time to break into the railway industry.
"At this year's fair, we'll present an optimised fully automated coupler that can be used on railway machinery. This is an innovation we have not shown on the Swedish market before, so it will be new to the Swedish people. The reason we're choosing to exhibit at the fair this year is that we want to break into the railway industry, and this is an excellent opportunity to do so," he continues.


Everyone's heard of Elmia
Elmia AB is a leading Nordic trade fair organiser, and arranges fairs annually in various business areas. Elmia is a meeting-place where people can initiate new contacts, business relationships and long-term collaborations.
"We think the fair is well-positioned both strategically and geographically. It's also a bonus that Elmia is a well-known meeting-place that organises good trade fairs and attracts a lot of visitors. Now we're gearing up for October," Schedin concludes.
Facts about OilQuick:
Head office: Hudiksvall, Sweden
No. of employees: 130
Line of work: Offering efficient, effective method solutions within construction and industry. The company manufactures its own products, which means it can provide quality assurance and take ownership of lead times to improve efficiency and competitiveness.