Elmia Nordic Rail is far more than a trade fair – it's the most important arena for meeting new business partners and making important contacts in the railway industry. Quite simply, it's the ultimate meeting-place for anyone interested in the railways.
Mantena has already exhibited at the fair three times and will do so again this year. The company has started its countdown to 10 October 2023 with great excitement and expectation.
"There are a multitude of reasons for us to come back. Partly because it's an enjoyable event, and partly because we get to meet and share experiences with industry colleagues. For us, the fair is a superb opportunity to forge new contacts that could lead to long-term business. In our opinion, profitable business always starts with a good relationship, which is something we've found and enjoyed at previous fairs," says Per Henning Torgersen, Commercial Manager Mantena.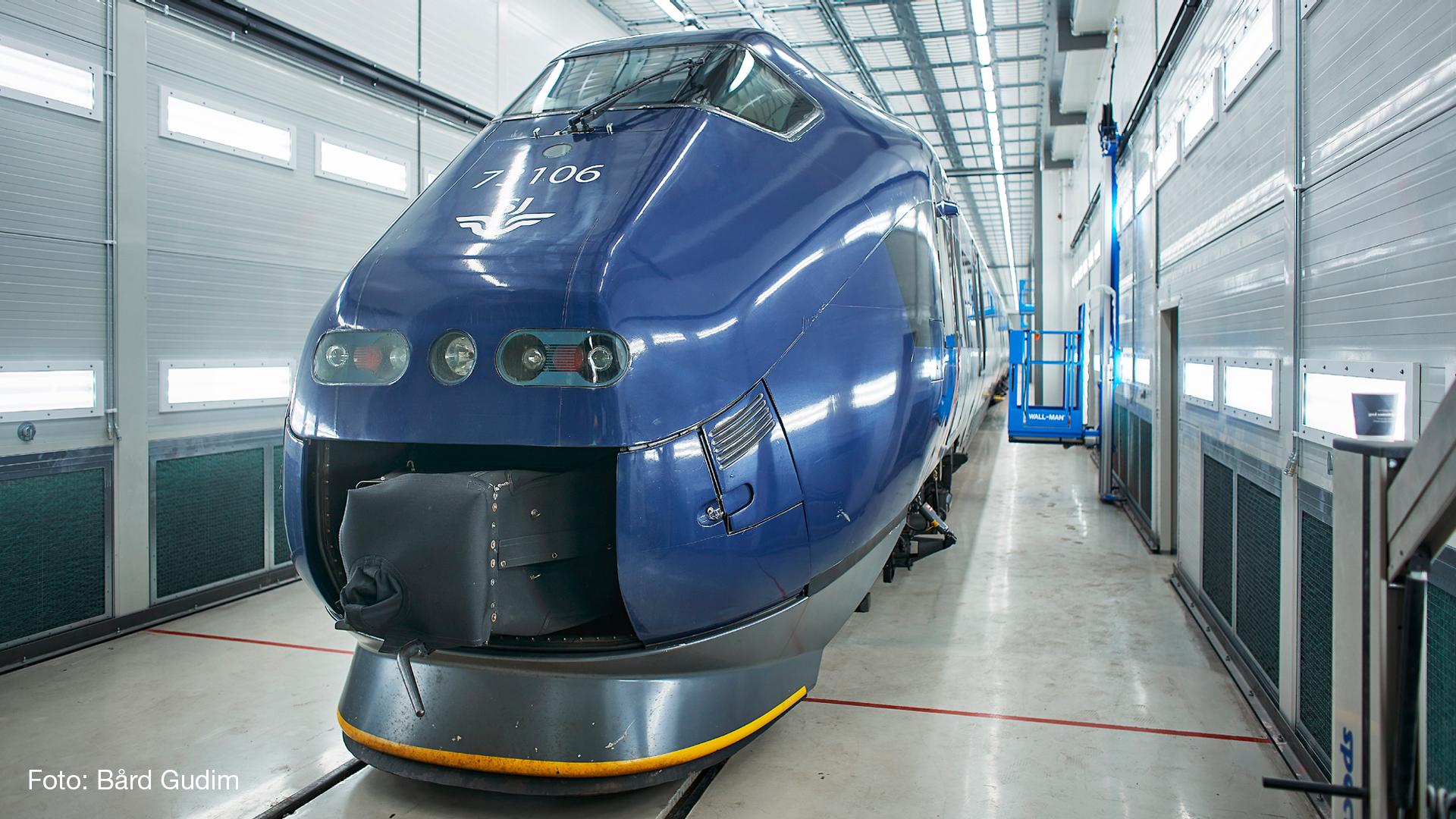 Mantena provides modern maintenance services for the railway sector and continually works on sustainability, efficiency and innovation. "We are especially proud of our paint hall, which has the capacity to paint 113-metre-long trains," says Henning Torgersen. (You can watch a video about Mantena's paint hall here)

A Nordic hub
Elmia Nordic Rail has been held at Elmia in Jönköping since 1995 and has been a popular meeting-place from the outset.
"We think Jönköping is an excellent location for a trade fair from a Nordic perspective. Even though a lot our business takes place in Norway, the fact the fair is in Jönköping is not an obstacle, in fact it's an advantage. This way we get to meet our customers from the whole of the Nordics and be seen in the right context, which could also generate new business."
Far more than just a trade fair
Elmia Nordic Rail is an established, important fair where people share knowledge, create new contacts and find new business partners.
"The brilliant thing about Elmia Nordic Rail is that all of the exhibitors are committed and view the fair as a platform for networking, and not just a sales opportunity. Naturally all the exhibitors are there to present their business and talk about what they have to offer. But the fair is far more than that – it's a place where people meet new and old acquaintances, and just stepping into the exhibition hall you can sense the sweet smell of innovation, inquisitiveness and forward thinking. After all, this is the most important arena for the future of railways," says Henning Torgersen.
Elmia Nordic Rail stands out and is different to other fairs in the Nordics.
"We think Elmia Nordic Rail is unique in carving out a niche in the railway industry; there are no comparable railway fairs in the Nordic region. As we work in the industry, it's natural for us to exhibit at the fair and show what we can offer for the future of railways," Torgersen concludes.