Being able to strengthen its existing customer relationships and at the same time make new contacts are just two of all the reasons why Goldschmidt Sweden AB chooses to participate as an exhibitor again this year. In addition, they will present a ground-breaking innovation in the industry – a unique hybrid vehicle adapted for both road and rail.
"At Goldschmidt Sweden AB we see the fair as a way for us to strengthen our established customer relationships, and at the same time meet new potential customers. Here we all meet in one place and can exchange experiences," says Stefan Magnusson, CEO of Goldschmidt Sweden AB.
Debut with new company name
" We have previously been an exhibitor at Elmia Nordic Rail, although never under the Goldschmidt Sweden AB brand. This is because at the end of 2022 we changed our name from SRS Sjölanders AB to Goldschmidt Sweden AB. Therefore, we see this year's fair as a fantastic opportunity where we can front our new company name and showcase our offer to the railway industry," says Sales and Marketing Manager, Peter Stjernfeldt.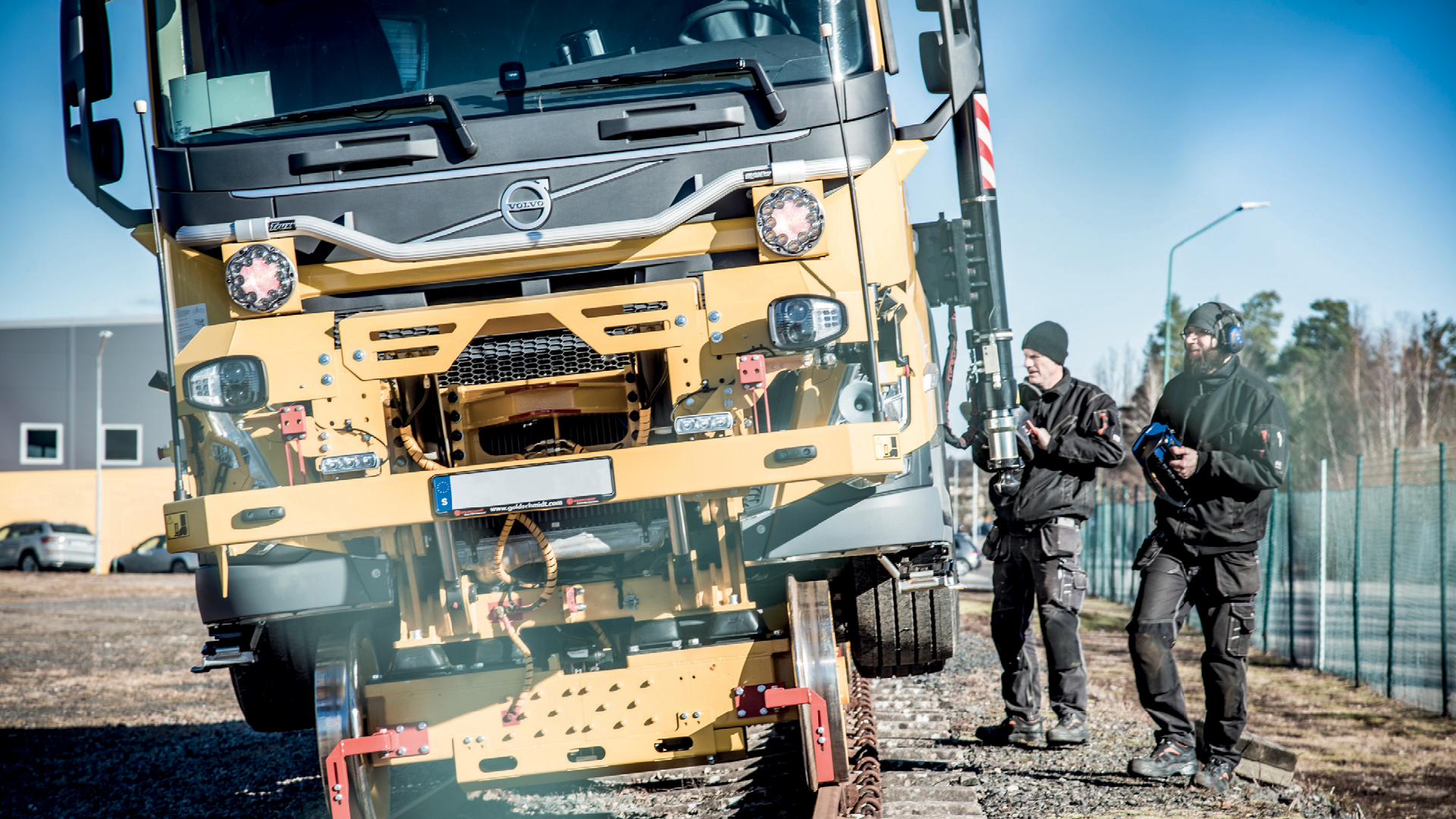 Goldschmidt Sweden AB is part of the Goldschmidt Holding - a unique, global network of railway experts. Goldschmidt Sweden AB specialises in two-way vehicles and converts trucks into two-way vehicles, i.e. they can operate on both road and rail.


An ideal location for the Nordics' leading railway fair
Elmia Nordic Rail was organized for the first time in 1995 and has since been organized in Jönköping every two years. A place that is appreciated by many because of its accessibility from different parts of the country.
"We find Elmia to be a perfect place to organise the fair as there is access to fantastic and suitable venues. Furthermore, it is a bonus that Jönköping is close to the E4 motorway, which makes it easy for us and our customers to get there."
Introducing a ground breaking innovation
Elmia Nordic Rail is a unique arena where companies can seize the opportunity to present new innovations within the industry.
"At this year's fair, we will present our latest hybrid vehicle that can be driven on both roads and railways using only electricity. We are also the first manufacturer in Sweden to launch a hybrid vehicle that can run 100% on electricity for both road and rail operations," Stefan Magnusson continues.
The company's hybrid vehicles are proof of their ability to be at the forefront, especially when it comes to sustainable technology and innovative solutions for the rail industry.
" We are eager to see how our latest hybrid vehicle will transform rail maintenance and promote a more sustainable future. It is clear that there is a strong interest and a high demand for various hybrid solutions, and we are ready to meet the needs of the market. Visit our stand U400:01 at the show to see our ground-breaking hybrid vehicle in action," Peter Stjernfeldt and Stefan Magnusson conclude.