In our Congress and Concert Hall, there are conference rooms with various settings, perfect for any size meeting. There are also rooms with perfect set-up for your need of digital meetings. We also invite your to use our large auditoriums, spacious foyers, exhibition halls, cafés, restaurants and outdoor areas. Which will be the chosen space for your particular event?
We hold eleven conference rooms for 8-124 people, two larger auditoriums, and a room fully equipped for your digital meeting. Adjacent to these rooms you find restaurants, cafés and spacious foyers. Should you require an even bigger set-up we can offer up to over 1,900 seated congress delegates.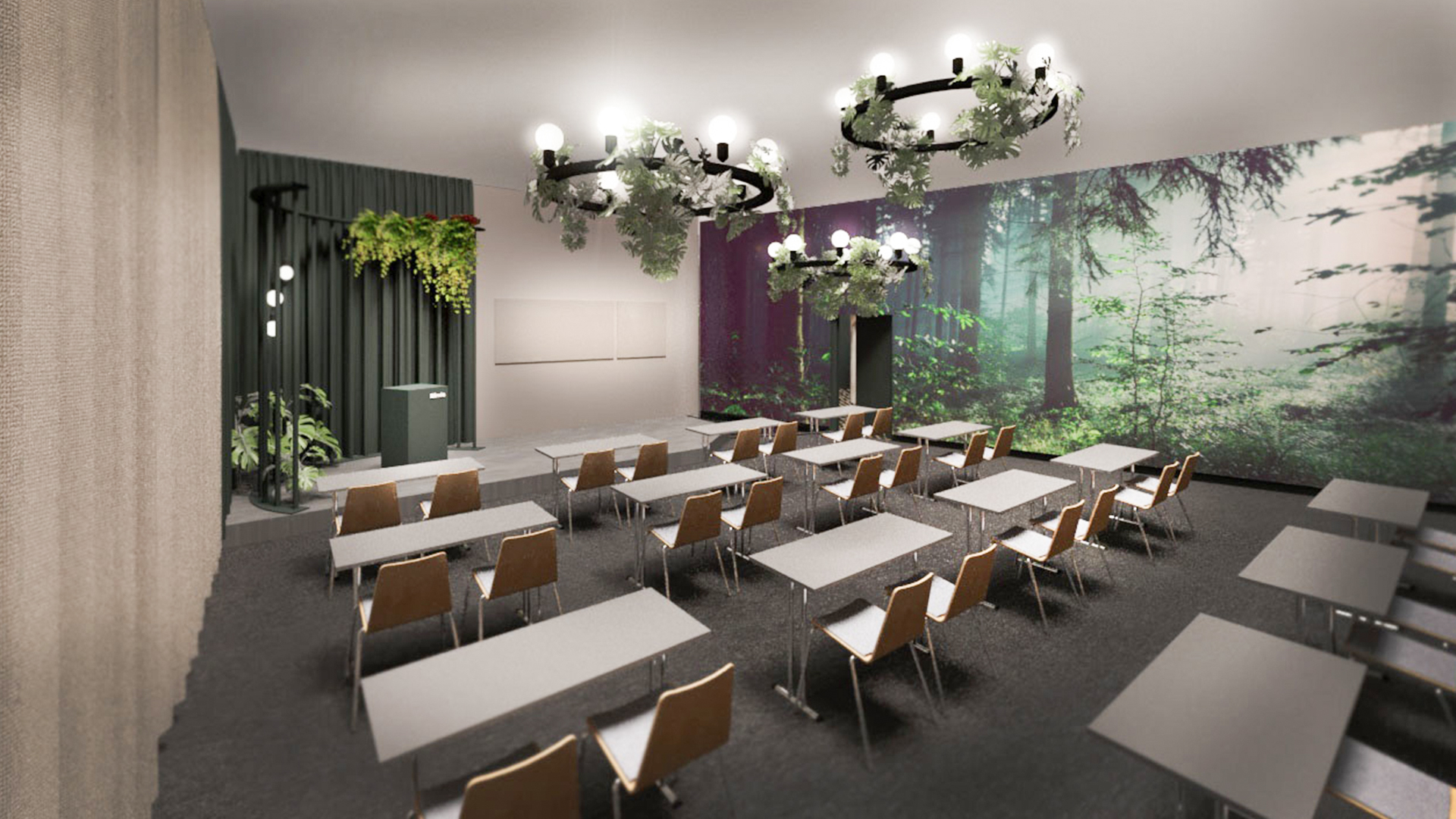 Hold a digital meeting
Room K17 has everything you need for your digital meeting. Via a large screen you see each other. Microphones and speakers detect the speaker, regardless of whether the person is physically in the room or participating digitally. The connection is made with a few clicks and off you go to your digital conference.