A unique opportunity when hosting a congress or conference with us - take advantage of our large foyers. These areas are particularly suitable for activities during breaks, mingles and mini fairs.
Mini fair or mingle?
Combine your congress program with an exhibition in the foyers, showcasing your products and services.
With more than 60 years of tradeshow experience, we design and create fairs of all sizes, with stands and exhibition areas for everyone, including you and your products.
The lobbies are also perfect for break activities, mingling, or lunches.
Renovation in progress!
Our foyers in the Congress and Concert hall are currently undergoing a major renovation. Furniture, lighting, decor, and bars are all receiving a new attractive look and are being positioned for best possible flow and flexibility.
Visionary images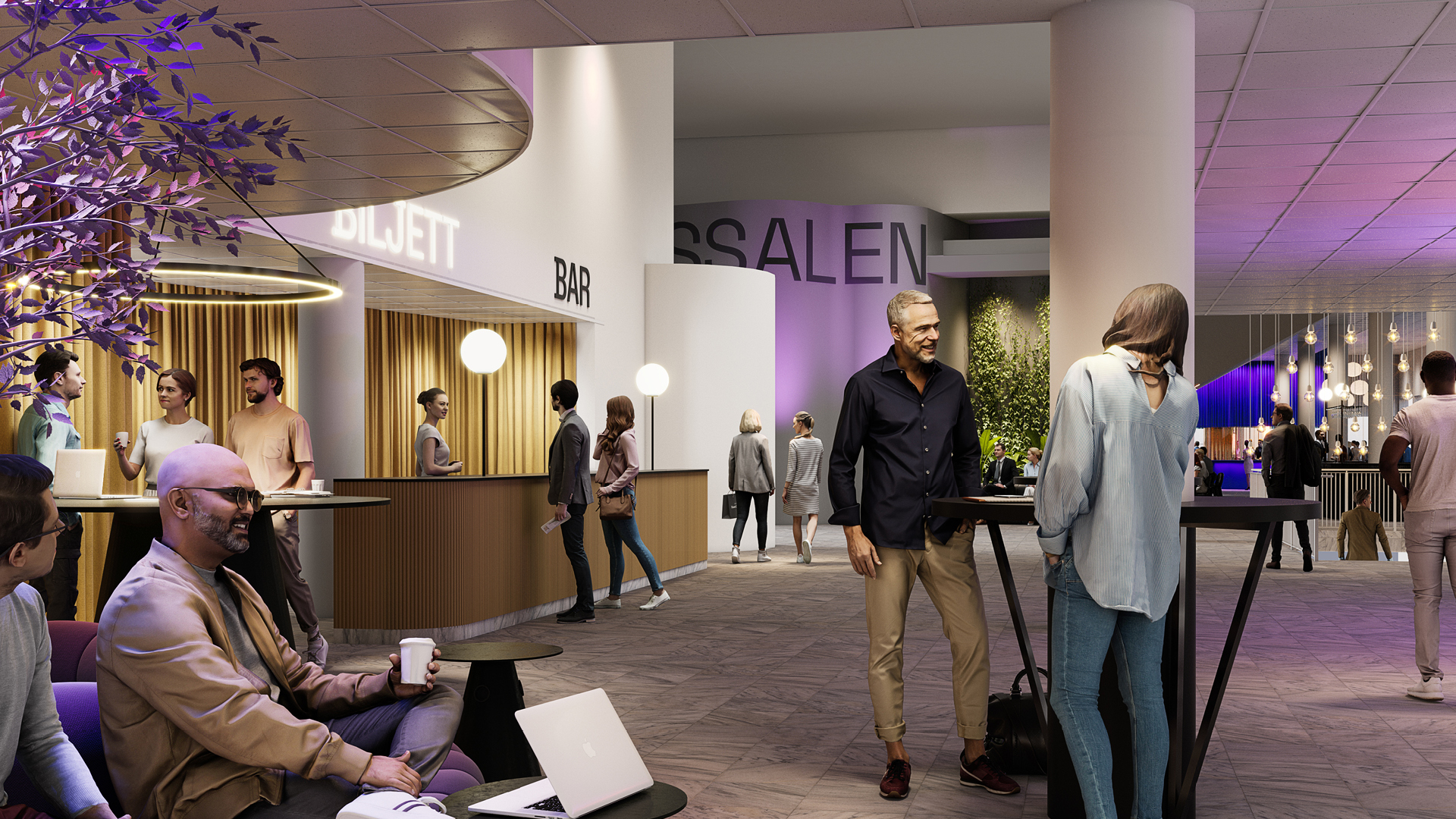 Photos from the foyer