- Round off the first day of the fair with your customers and colleagues.
Buy tickets using the form below.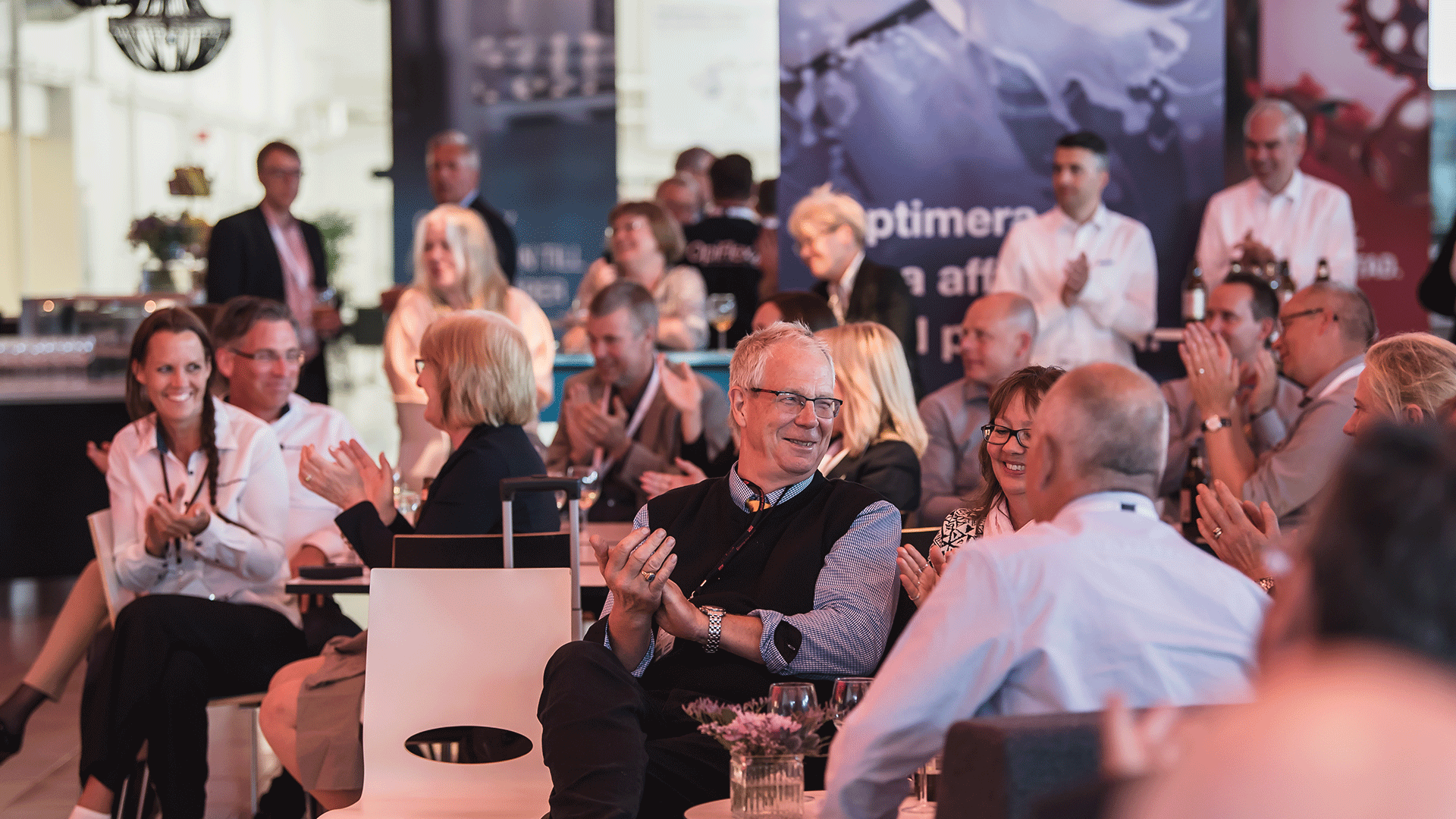 On Tuesday 10 May, Elmia will host an industry get-together where you can mingle and network with colleagues, customers and other trade fair participants. The evening will include good food and musical entertainment.
Venue: Main Stage Hall B
Time: 17:00-19:30
Price: 395 SEK ex. VAT.
The price includes food with drinks, coffee and chocolates and entertainment. Tickets will be invoiced at a later date.
Musical entertainment by: Fredrik Fogelström
Food on offer will include:
Vrigstad cheese pie with smetana and white fish roe
Filo pastry crust with Brostorps cream cheese cream and pickled chanterelles
Filo pastry with home-smoked salmon, garlic cream and trout roe
Rilettes of Småland pork on crouton with Rudenstam's apple compote
Öland chicken fillet with ceasar potatoes, bacon and parmesan
For dessert, coffee with chocolates.
Drinks are included with two bottles of beer or two glasses of wine, mineral water or non-alcoholic drinks.
You may buy tickets or make changes to your order up to 29 April. Buy tickets for yourself, your colleagues and clients here: