The industry get-together for Elmia Nordic Rail will be one of the first parties in the building, just over a month after the opening of the Science Park Towers. Here you can socialise with colleagues, customers and other fair participants, in other words, the perfect end to the second day of the fair.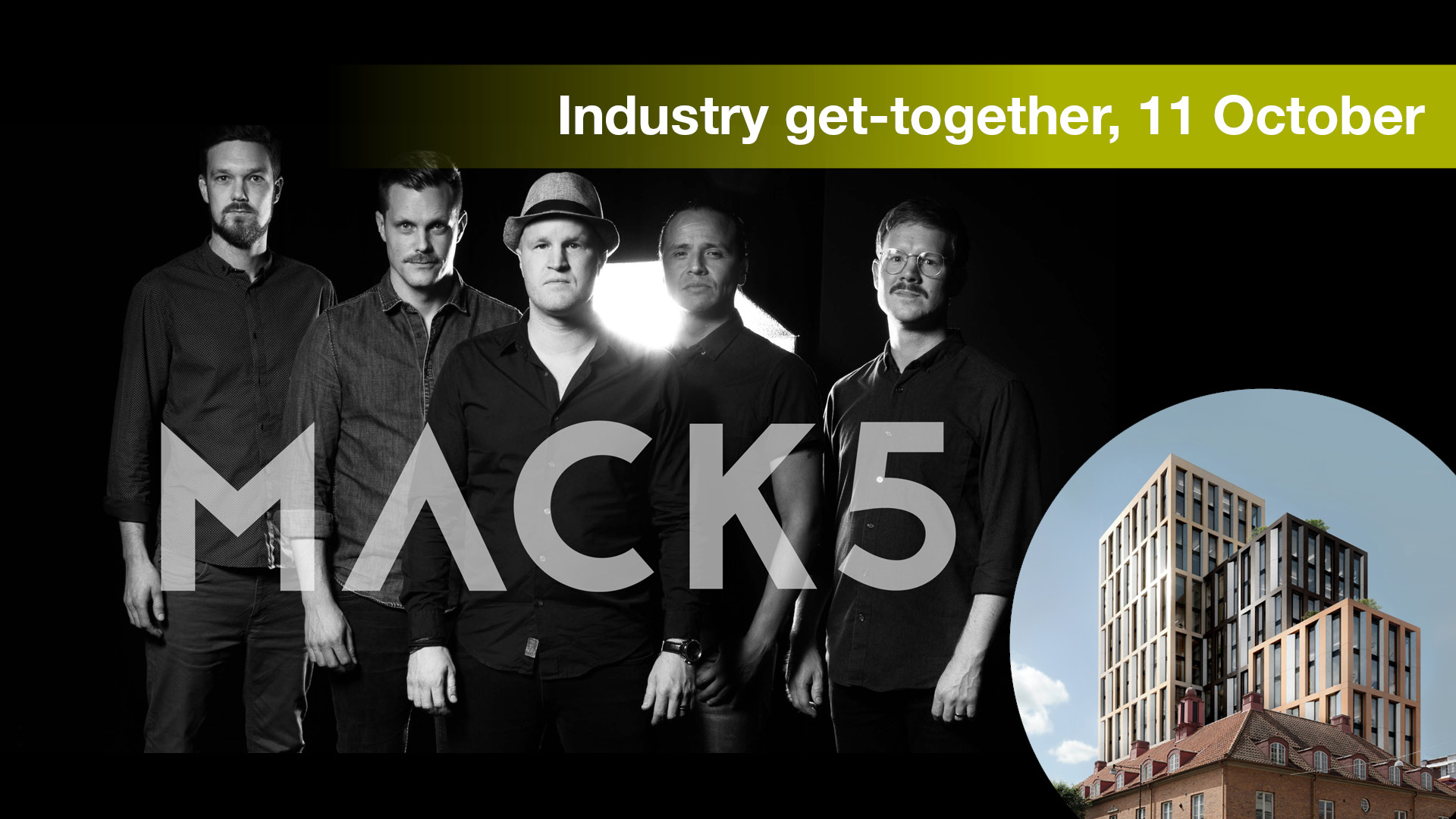 It will be an evening of good food and entertainment from start to finish. Singing, music and high-class entertainment by the cover band MACK5.
A very welcome!
When: Wednesday 11 October, 19:00-23:30
Where: Science Park Towers, Barnarpsgatan 52 Jönköping.
Menu:
Welcome mingle with canapés and locally produced apple cider.
- Soft buns with shrimp, kimchi, avocado and red onion
- Duck leg confit with cucumber and gochujang
Two-course dinner with entertainment
- Braised beef with potato gratin, port wine sauce and caramelised onions
- Creamy chocolate cake with salted caramel and truffles
Musical entertainment: MACK5 is the band from Jönköping that offers high-class entertainment and brings out the audience's best dance moves. They offer everything from calm mingle music to new hits and modern classics - the perfect energy boost after a day at the fair.
Price: 855 SEK incl. service charge, excl. VAT
The price includes a non-alcoholic pre-drink, mingle with canapés, two-course dinner, entertainment, coffee and table water.
Buy a drink ticket for the evening's menu (beer/wine/cider/cava) for 79 SEK each. It is also possible to buy drinks on site.
Limited number of seats, the principle "first come, first served" applies.