We offer you as an exhibitor the possibility to attract more attention and reach out with your message a little extra. Book your spot in the program and participate in our Tech Talks, Tech Walks or arrange an exhibitor seminar. Spread your knowledge and expertise to more people!

Tech Talks – open program on the main stage in the exhibition hall
Your moment in the spotlight – the stage is yours for 20 minutes. Talk about a topic that is relevant to the industry, solutions to current challenges or some innovation where you are the expert. Keep the stage to your self or invite interesting speakers and invite your customers and visitors. Teh topic of your Tech Talk must have an objective news value for the industry. No sales pitches or company presentations.
Price: SEK 5,900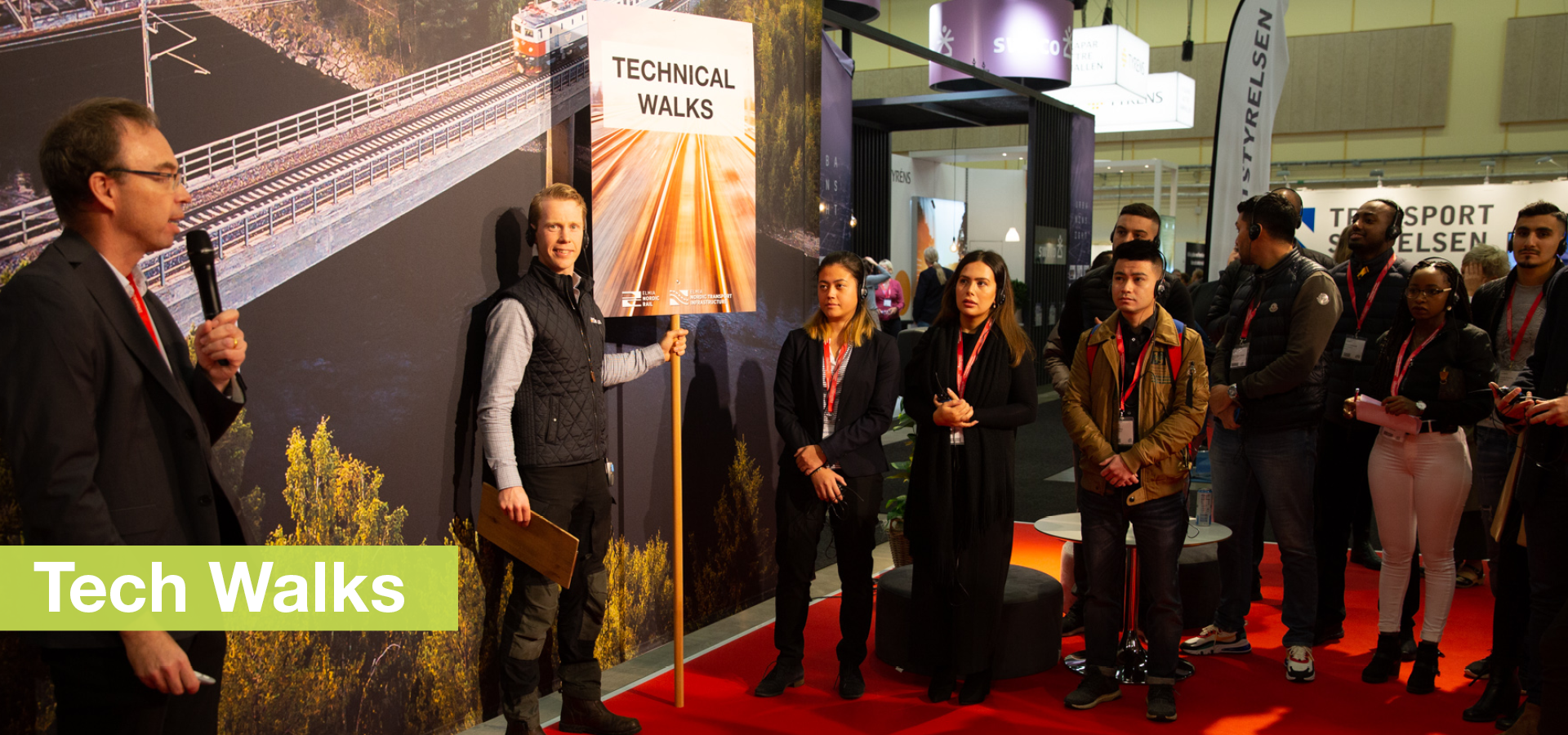 Tech Walks – themed walks among the exhibitors
The success from 2019 is back - our popular themed walks every day at Elmia Nordic Rail 2023. The topics can be both broad and deep - so suggest topics that are relevant to your company. Are you launching a new product? Do you have an innovative solution? Do you have a unique way of reaching the sustainability goals? Relevant visitors will have a guided tour that has a given station at your stand!
Price: SEK 5,900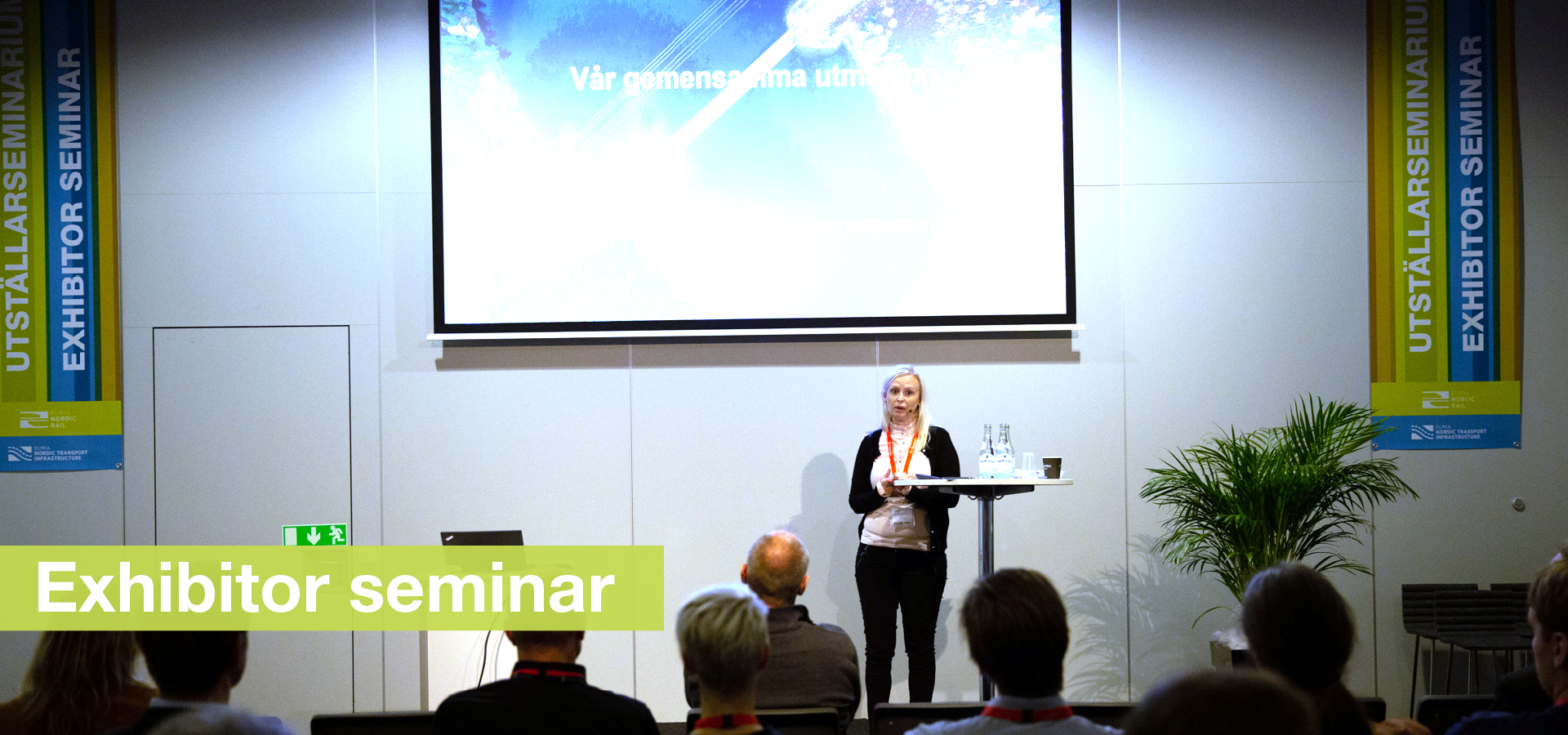 Exhibitor seminar – in-depth sessions in a seminar room
Directly adjacent to the exhibition floor, we offer several well-equipped seminar rooms. Arrange your own seminar, a session of 40 minutes where you choose what you talk about on stage. Or why not book several sessions one as a mini-conference? Afterwards, you get access to the list of participants. There is also an option to record the seminar for later use.
Price: SEK 11,950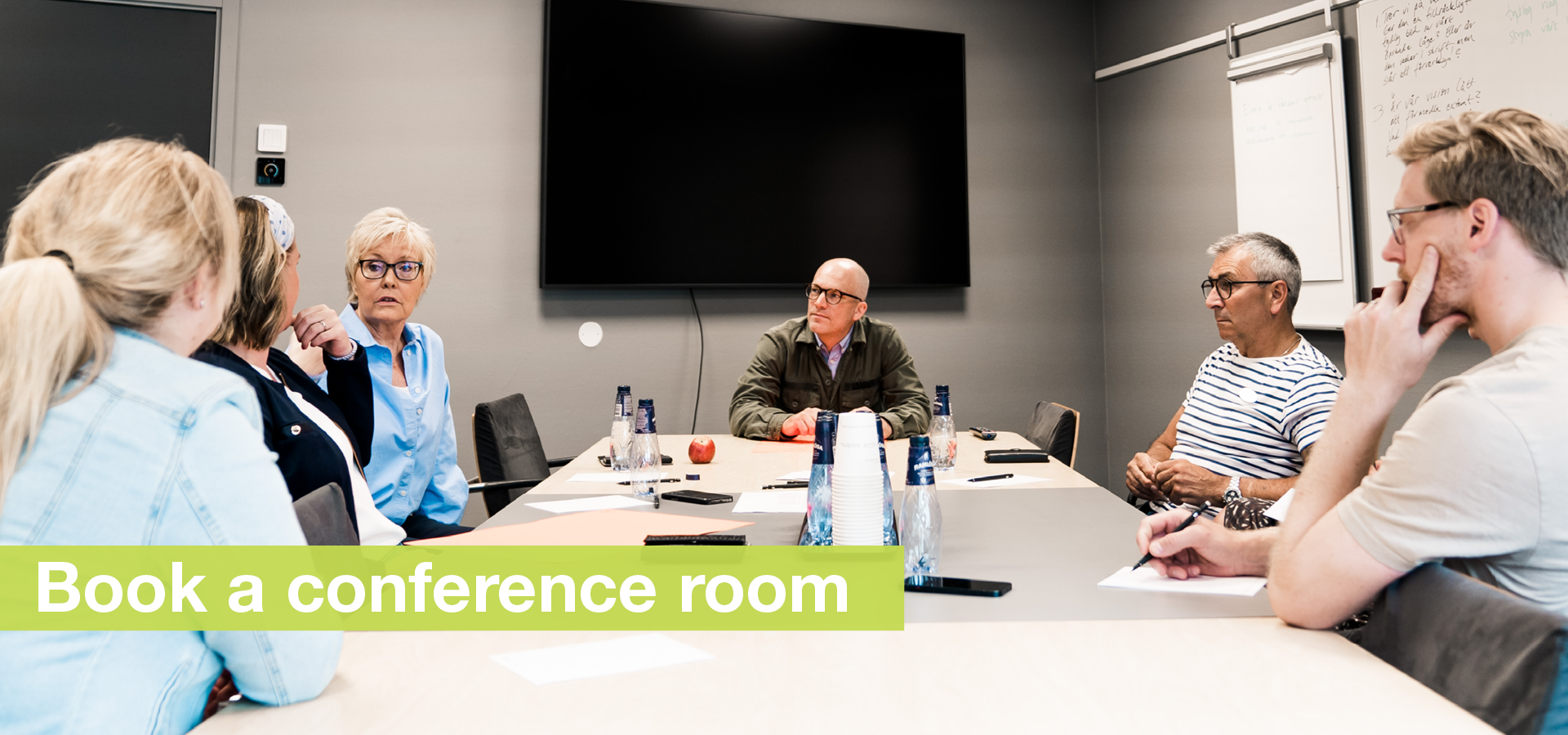 Book a conference room
Big or small meeting? We offer meeting and conference rooms in various sizes with flexible possibilities, which are easily adapted to your wishes. Our newly renovated conference rooms accommodate between 8-124 people.
Contact our conference department and secure your room now!