Take the opportunity to be seen a little extra for those visitors who are open to a new job opportunity, looking for an internship or trainee position. On the last day of the fair, we will focus on the supply of skills and offer you as an exhibitor to participate in the Career Forum (limited number of places). There is also an opportunity to be seen on the web and in the fair guide as a company that offers career opportunities in the railway industry.
Career Forum
The success is back! On Thursday 12 October, we have an extra focus on issues related to skills supply and the attractiveness of the industry. In the programme on the main stage, skills supply will be highlighted in various seminars and the Career Forum will provide the opportunity for speed dating between recruiting companies and students. Here you have the chance to introduce your company and establish contacts with students who may become your future colleagues.
You will have the opportunity to present your company on stage and give a short information to invited students. Elmia offers the students a small lunch and there will be an opportunity for you and the students to meet during speed dating.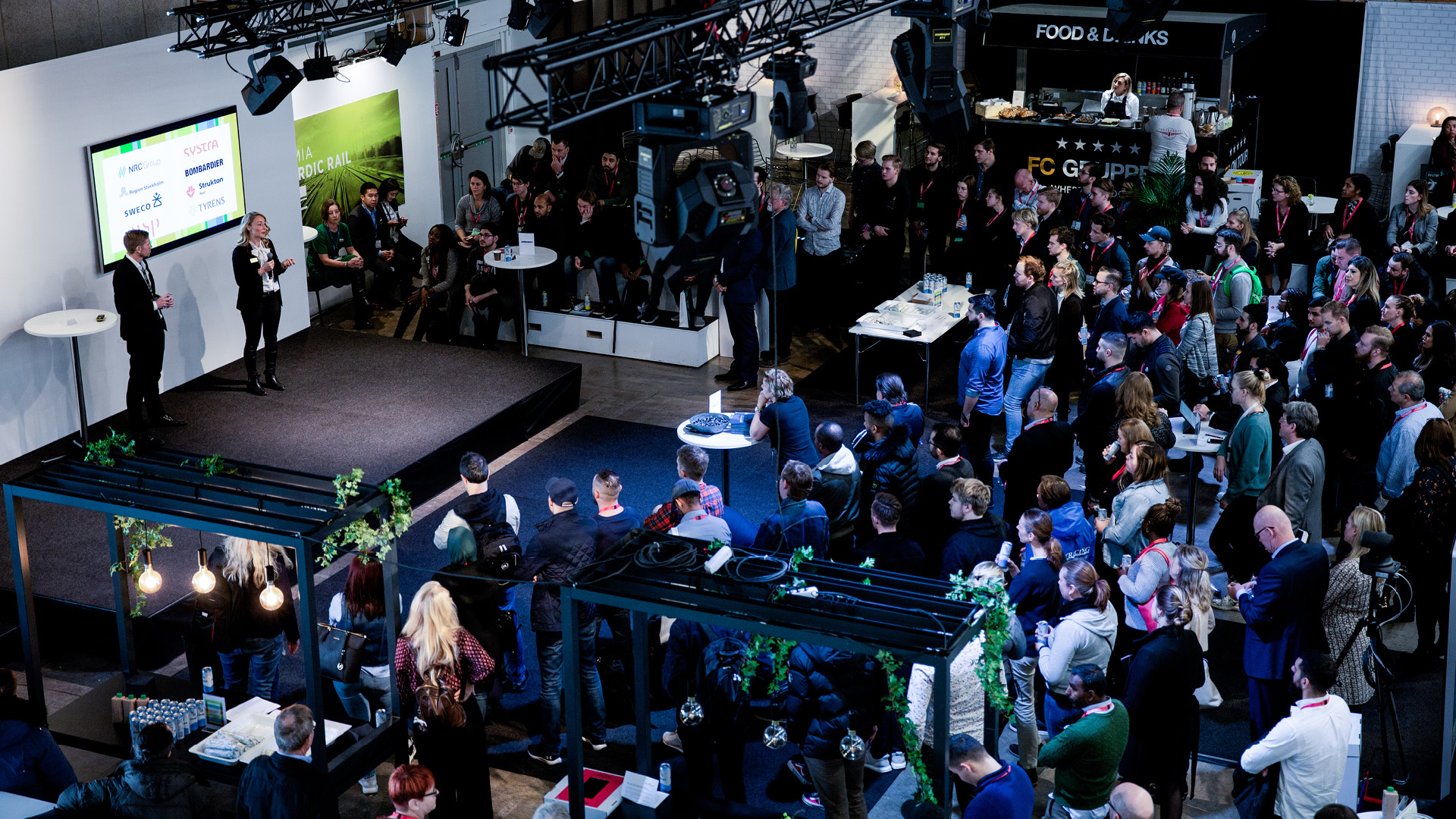 Programme 12 October
12.20 - Company representatives and moderator meet at the stage
12:30 - Recruiting companies are presented on stage in Hall B by the moderator.
13:00 -14.00 - Speeddating (in groups) next to the stage where all companies have their own area with standing tables.
Career Forum is held in Swedish/English and is free of charge for students and recruiting companies to participate in, but registration is required. We recommend that you participate with at least two people to meet all students and remind that it is important that it is the right people from an HR perspective. Your logo will be visible in the context of the event and the marketing of the Career Forum. Limited number of places.
Register for the Career Forum by emailing Katarina Wadsby (katarina.wadsby@elmia.se) no later than 28 September.
Do you offer internships, traineeships or have current recruitments?
To make it easy for visitors to find you at the fair, we mark in the fair guide that you want to meet visitors who are interested in jobs in the railway industry. In addition, visitors can filter in the exhibitor list which exhibitors offer 'internship', 'trainee' and/or 'current recruitments'.
Log in to My Pages and enter the correct information under Exhibitor List -> Product Register -> 'Other: Offers career opportunities in the railway industry'. Be sure to fill in the other products and services you offer at the same time.